Voltec Electrical
Your trusted electrical maintenance company
Our Mission
To respond with urgency, expertise and professionalism
Safe and efficient electrical services to the
Commercial, Industrial and Residential sectors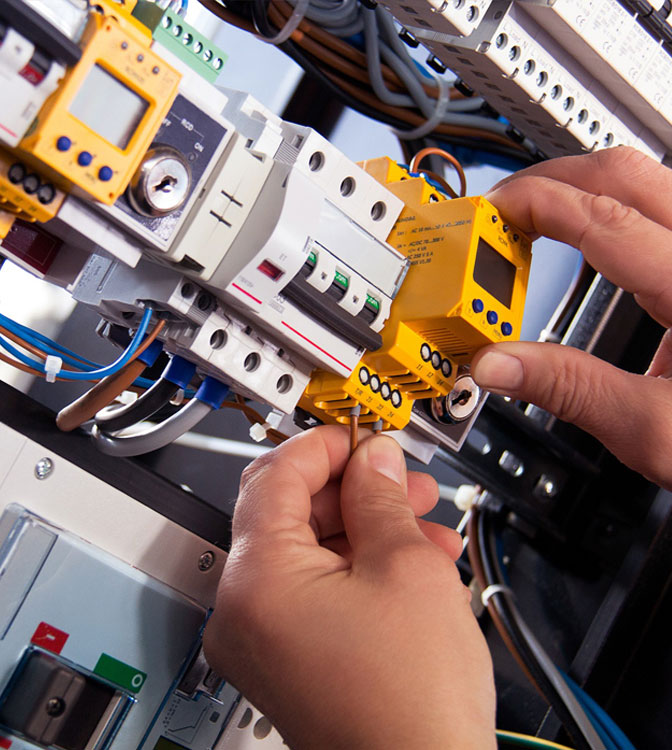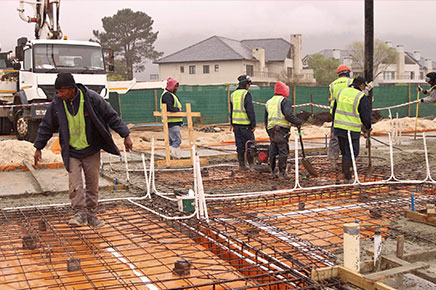 About Us
Voltec Electrical
Voltec Electrical is one of Brackenfell's leading electrical services companies, offering professional electrical services throughout the Cape Peninsula, West Coast and Winelands District. We work in the industrial, commercial and private sectors.
Our business covers all aspects of electrical service for new homes and developments, complexes and renovations. Voltec Electrical also has experience working in factories and conducting safety audits. We also take on smaller jobs and general maintenance projects.
In a perfect world things wouldn't break down. Until this perfect world arrives, we've made it our mission to respond to problems with urgency, expertise and professionalism. Our main goal is to minimise the length and frequency of downtime.
We're committed to high-quality workmanship and providing a safe work environment for all projects. We know that people prefer to do business with companies that provide a reliable service that meets their needs.
Our success is the result of building strategic partnerships and treating our customers the way we would like to be treated. We believe that the quality of our work speaks for itself.
Contact us today for a quote.

Jacques Labuschagne
Business Owner and Director

General installation and maintenance of electrical equipment for businesses. This includes office buildings, housing developments, shops, hospitals, and schools. These typically involve, cabling, lighting, and other equipment.
Performing new construction, installing lighting, sockets, transformers, and power distribution. Installation of distribution panels, generators, lighting, heating and general building requirements.
New installations, additions, renovations. UPS & Inverter installations.

24/7 Electrician Services – Safe and Efficient
We are a Full Service Electrical Contractor

Voltec Electrical
Some Important Facts

What Our Clients Say
Voltec' service is impeccable...
I have been dealing with Voltec Electrical, and in specific the owner Jacques Labuschagne, in my personal capacity and through our company Tiger Wheel & Tyre for 18 months now. Jacques and Voltec' service is impeccable, they communicate well, their response time in need are excellent. Their quote process is thorough, detailed and the specifies the relevant differences between product, labour and sundries. The workmanship is of very high standard and myself personally and Tiger Wheel & Tyre had close to zero comebacks. I remain a customer of them both personally and professionally for all the above reasons and I highly recommend Voltec Electrical to anyone. - Willem Van Der Westhuizen, Coastal Operations Executive, Tiger Wheel & Tyre

What Our Clients Say
Quick to respond to any emergency...
We at L.O. Rall Scrap Dealers (Pty) Ltd make extensive use of Voltec Electrical for all our electrical needs. We need their service prompt, efficient as well as cost effective highest quality and they are quick to respond to any emergency we experience from time to time. We are extremely happy with their service and will recommend them to one and all. - Paul Cloete, Project Manager, L.O. Rall

What Our Clients Say
Flink professionele diens...
Voltec se flink professionele diens beindruk keer op keer. - Gert J Kotzé, Adjunkhoof, Hoërskool DF Malan.

What Our Clients Say
Sal niemand anders gebruik nie...
Ons gebruik Voltec Electrical al vanaf die begin wat eienaar sy besigheid begin het. Diens en suksesvolle afhandeling van projekte is puik en ek sal niemand anders gebruik nie. - Leon Bezuidenhout, LF Konstruksie BK

What Our Clients Say
Always keen and very professional...
Partnering with Voltic Electrical on any project is just a pleasure. From the biggest most difficult, to the smallest alteration, they are always keen and very professional in their doings. Jacques himself is always available to sort out any issues we have. Their after service is also immaculate. We look forward doing many more projects with them. - Nico Swart, Energy Master Builders
Emergency Service
If this is an emergency outside of normal business hours, call us
+27 83 354 5804